Gift - Hats off to Salsa!
Product Description
A fitting tribute to our South of the Border neighbor.  Includes: Salsa de Mesa (9oz), Salsa de Alameda (9oz), Mini Sombrero and Tostadas.
*We do not ship baskets. Items shipped in box with colored tissue and decorative fill.
View full details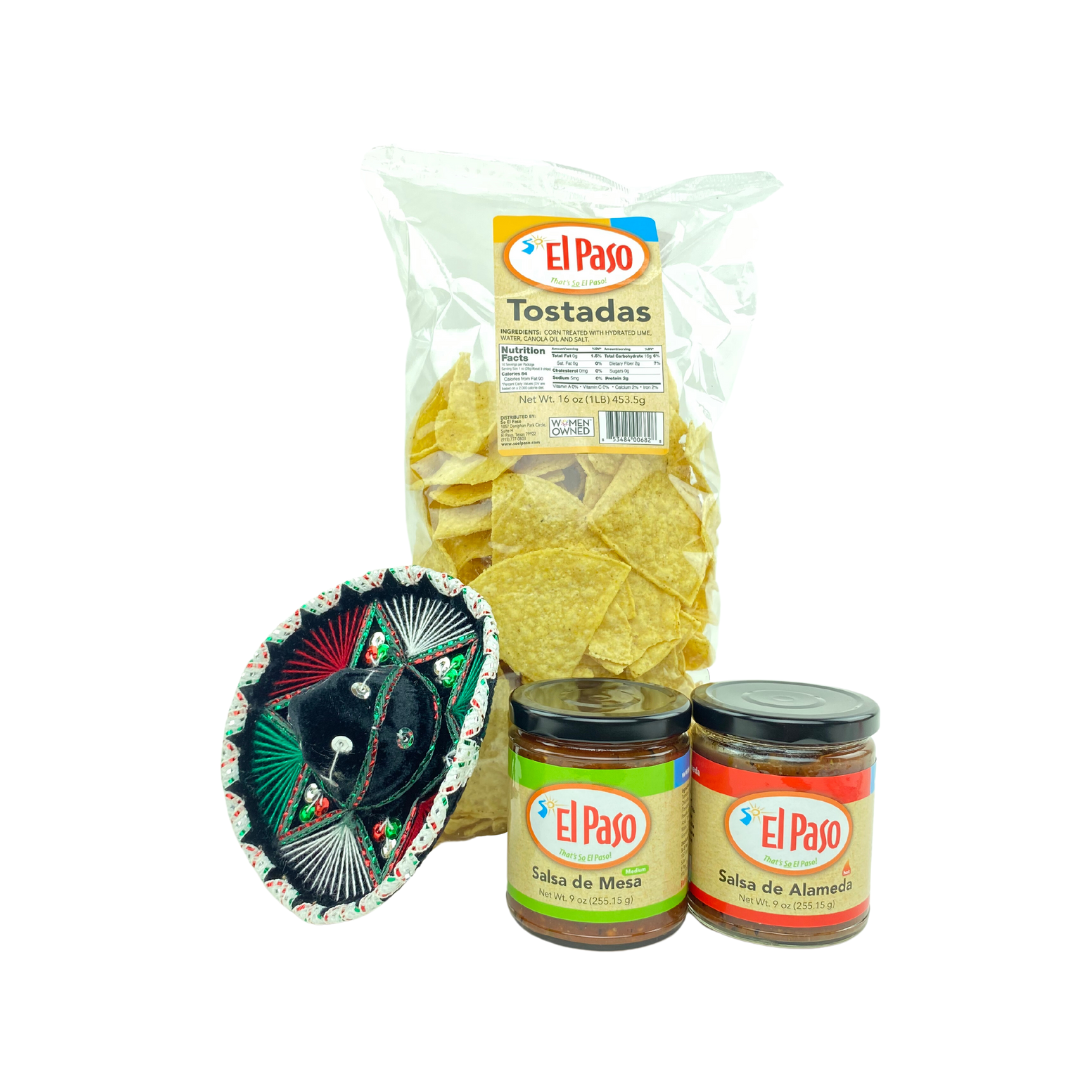 Gift - Hats off to Salsa!
My Hat's Off to Hats Off to Salsa !
Absolutely love this gift set from SoEl Paso…..send it out to family members who no longer live in El Paso and they are always so thrilled to get a happy reminder of their days growing up in the Sun City ….thank you all for this delightful gift option !