Gift- Hot Salsa and Sidekicks
Product Description
When our hot-heat Salsa de Alameda is enough because there are so many sidekicks you want to try, this is the gift to choose!  This has snacks, our Churro Coookies which have been known to be eaten for breakfast, lunch or dinner and our delicious Jalapeño Bacon Jam which is out of this world.  Plus, our savory Butterfield Trail Mix and our famous Jalapeño Pecan Brittle.  Oh, and Tostadas for dipping.  A delicious combination!
Includes:  Salsa de Alameda (9oz), Butterfield Trail Mix (4oz), Jalapeño Pecan Brittle (4oz), Churro Cookies, Jalapeño Bacon Jam (11oz), and Tostadas.
*We do not ship baskets. Items shipped in box with colored tissue and decorative fill.
View full details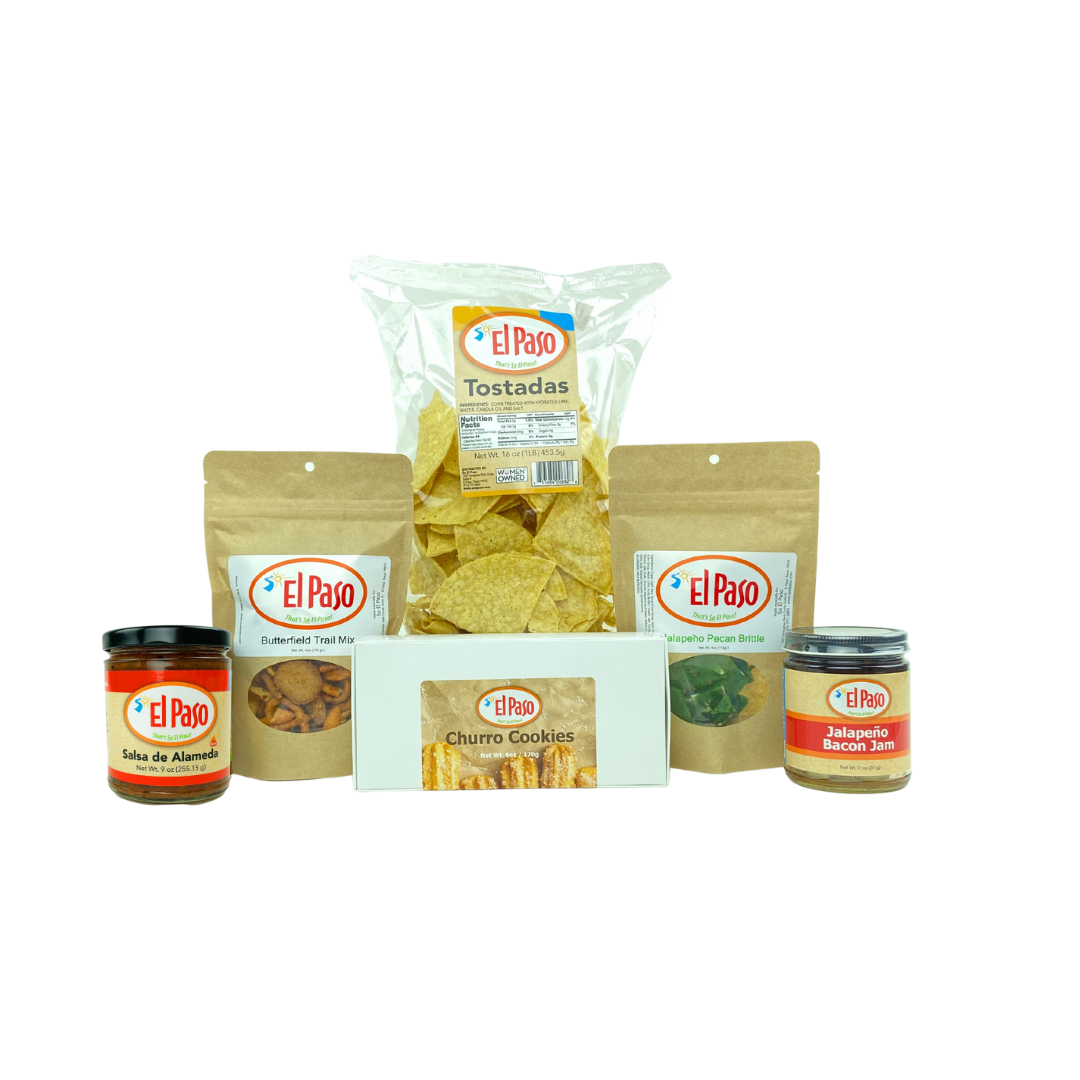 Gift- Hot Salsa and Sidekicks