Gift - Missing El Paso Gift
Product Description
If you are missing the Sun City or know someone who is, this gift ships with a whole lot of sunshine.  Perfect for the ex-pat or the college student, the combination of flavors and souvenirs will remind them of their hometown.  Presented in our glossy box that has a rock wall design and polaroid photos around town.
Includes:  Salsa de Mesa (9oz), Salsa de Alameda (9oz), Jalapeño Pecan Brittle (4oz), Mexican Spice Cocoa Pecans (4oz), El Paso Postcard, Churro Cookies, Mexican Candy Bag and El Paso Acrylic Magnet in our El Paso Polaroid Box.
*We do not ship baskets. Items shipped in box with colored tissue and decorative fill.
View full details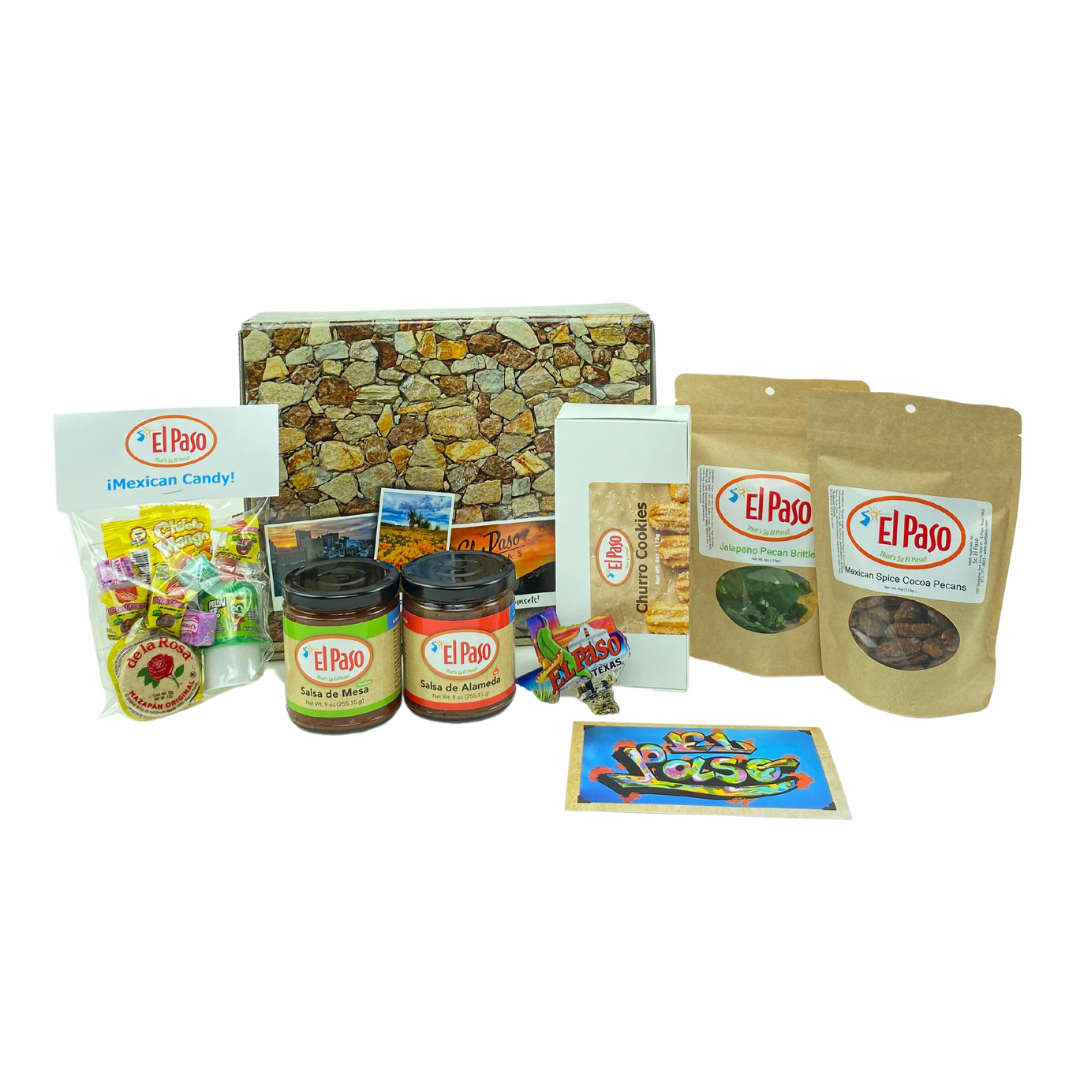 Gift - Missing El Paso Gift