Salsa de Mesa 16 oz.
Product Description
Like the road that runs through El Paso, this salsa can be found on every table in every home. Made by Mom on a weekly basis. Tomatoes, jalapeños, cilantro and garlic, nothing fancy, just the basics and oh, so delicioso!
View full details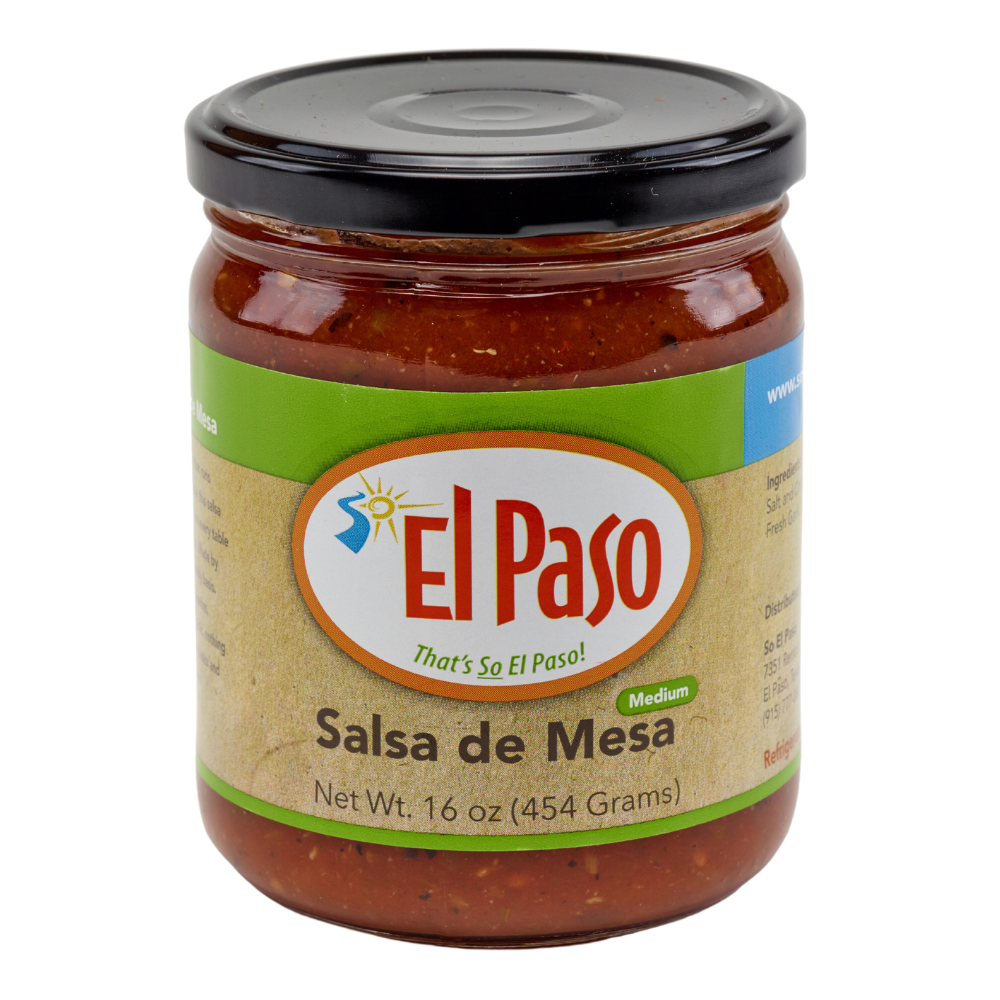 Best Salsa Ever!
I received this salsa as a gift about 3 years ago and have been ordering it ever since. I love the taste and texture of this salsa. It is not only my favorite salsa but has become some of my children's favorite salsa!
Best Salsa!!
I'm from El Paso and salsa is a staple during mealtimes. When I moved away, I never felt satisfied with store bought products. When I discovered this salsa, it was a dream come true. I'm in the military and had this salsa shipped to me in South Korea. I'm in Hawaii now and continue to order this salsa in bulk.
Definitely the best salsa ever! Absolutely delicious!!
Delicious & just the right amount of spice.