Gift- Chips, Nibbles and Sips
Product Description
This gift comes with everything to entertain southwest-style except the mariachis!  Set your table with chips and salsa, nibbles and a pitcher of margaritas.  The hardest decision will be which tequila to choose!
Includes: Salsa de Mesa (9oz), Salsa de Alameda (9oz), Butterfield Trail Mix (4oz), Mexican Spice Cocoa Pecans (4oz), Praline Pecans (4oz), Pecan Cerveza Brittle (4oz), Jalapeño Bacon Jam (11oz), Margarita Mix (8oz), and Tostadas.
*We do not ship baskets. Items shipped in box with colored tissue and decorative fill.
View full details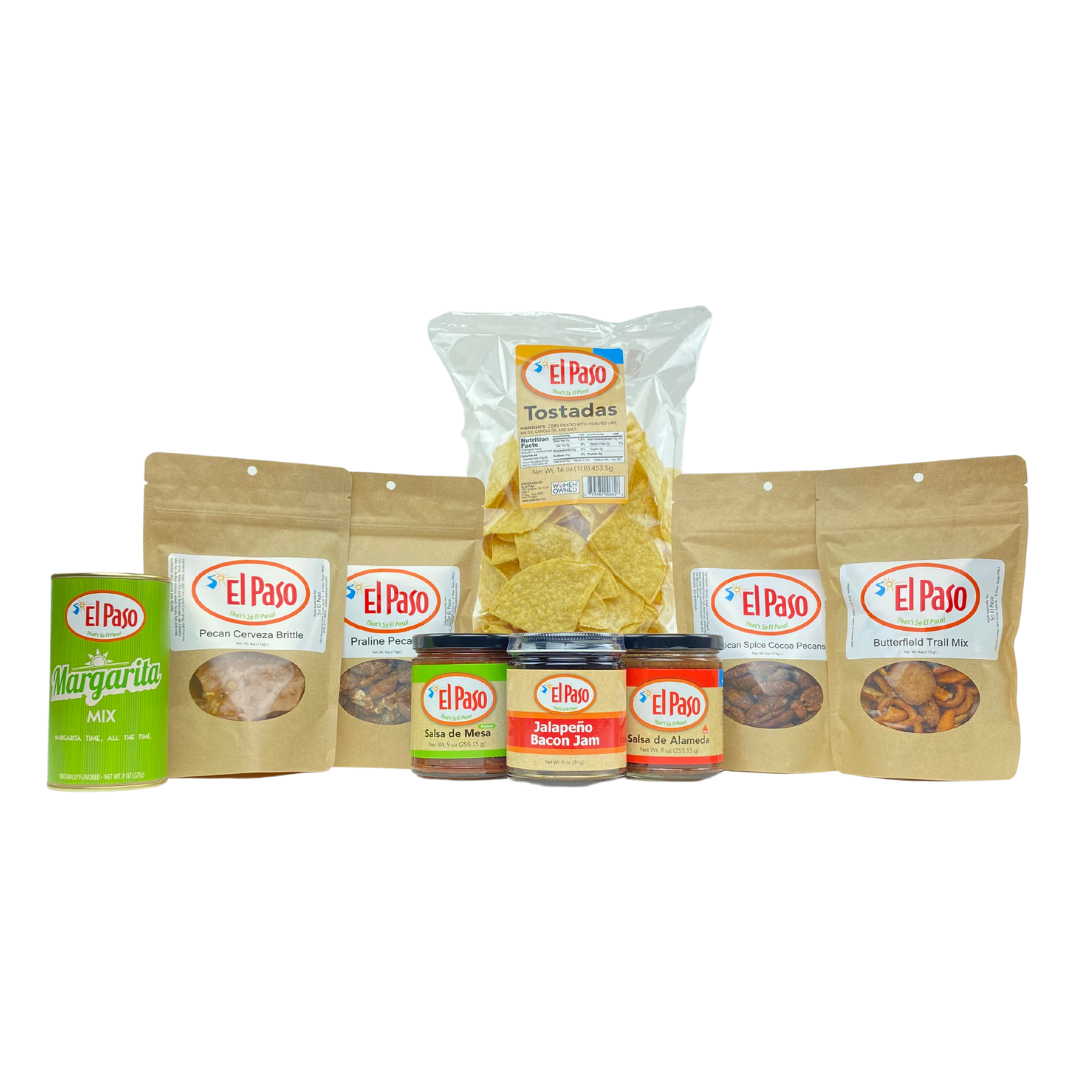 Gift- Chips, Nibbles and Sips